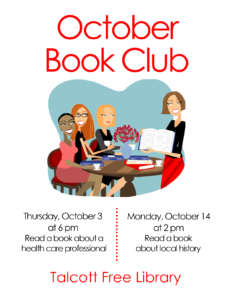 Thursday, October 3 at 6 pm
This month read a book about a health care professional.
Monday, October 14 at 2 pm
This month read a book about local history.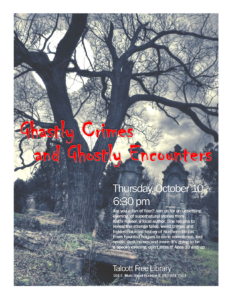 Ghastly Crimes & Ghostly Encounters
Thursday, Oct.10 @ 6:30 pm
Kathi Kresol returns to share strange tales, weird crimes,
and hidden haunted history of Northern Illinois.
Ages 10 and up.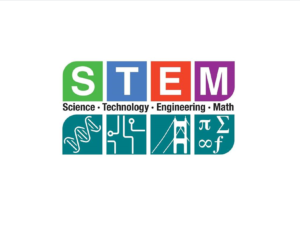 STEM CLUB
Thursday, October 17
4-5 pm
NOW open to ages 10 and up.
New projects, come join us!
Folded FRIGHTS     
October 21-26
All Day
Stop by the library & create Halloween inspired origami.
Paper & printed instructions provided. Family friendly fun and open to all ages.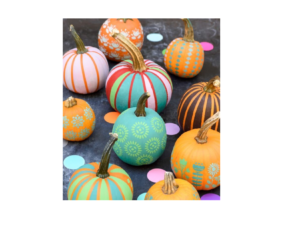 Teen Pumpkin Painting Party
Friday, October 25
3:30-5 pm
Leave your carving skills at home!
For grades 6-12. Limited space.
$2 fee. Register by October 22.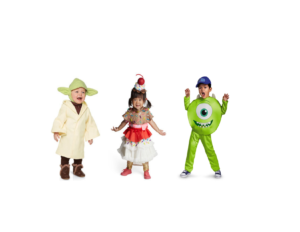 ANNUAL PRE-SCHOOL
HALLOWEEN PARADE
Thursday, October 31
10 am
Wear your costumes!
Come join the fun as we trick-or-treat down Main Street or in the library.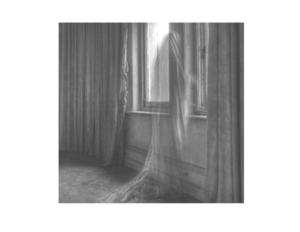 Ghost Hunting
Monday,
October 21, 6 pm
The Society for Anomalous Studies will share how they approach investigations,
describe the tools/equipment they use, and present spooky examples of fascinating paranormal
evidence they have captured.
Children under 13 must be accompanied by an adult.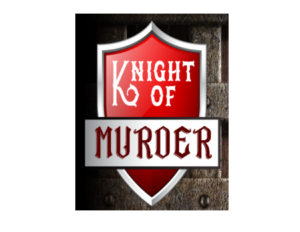 Murder Mystery Party
October 18 6-8 pm
Join us for a fun time.
$10 for a character role.
$5 for others. Ages 17 and up.
Sign up required. Costumes encouraged, but not required.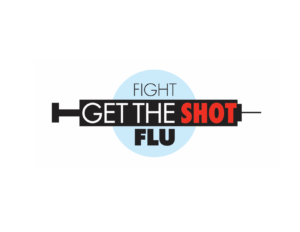 Flu Shot Clinic At Talcott
Friday, October 18
2:30-4 pm
Winnebago County Health Dept. will administer shots.
Quadrivalent vaccines for 14-64 year olds, and high dose vaccines for 65 years and older will be available.
Cash, check, credit and insurance will be accepted.
No appointment necessary. For more information,
visit www.wchd.org or contact the library.