Thank you Rockton for voting YES!
We will keep you updated on our building addition and renovation plan here in the coming months. Serving you is what we do!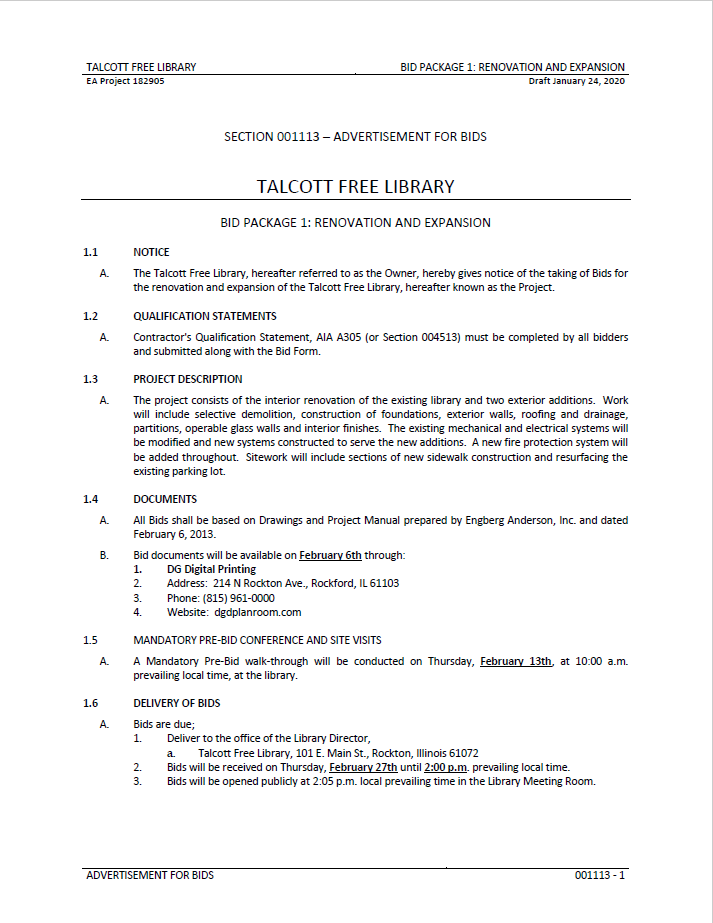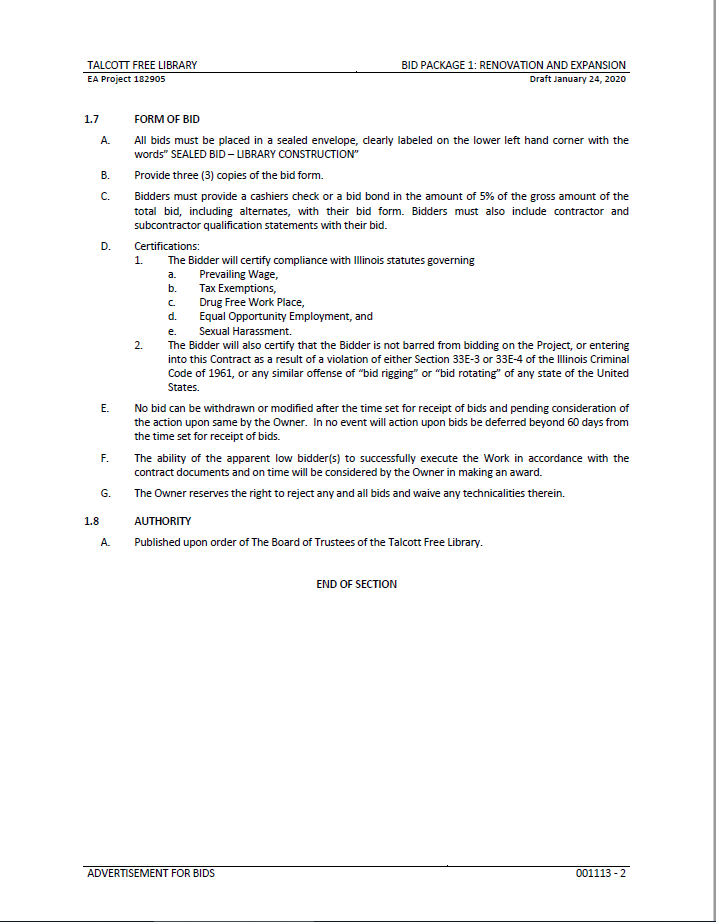 Building Renovation and Addition
A building and renovation plan was started in 2008 when a community member left Talcott Free Library $500,000 in his will specifically earmarked for expansion. This building plan will give the library multiple new quiet study rooms, a larger room for programs, better more accessible restrooms, and a new space for teens and their collection. Our Young Adult collection has circulated over 15,000 times in the past 3 years, so we feel it's time to create a positive, safe environment for teens to feel a sense of belonging. In addition, a needed sprinkler system will be installed as well as updating all of the flooring, ceilings, and light fixtures– most of which are more than 25 years old. Dairyhaus will not be affected! See the images below for exterior renderings and a detailed floor plan: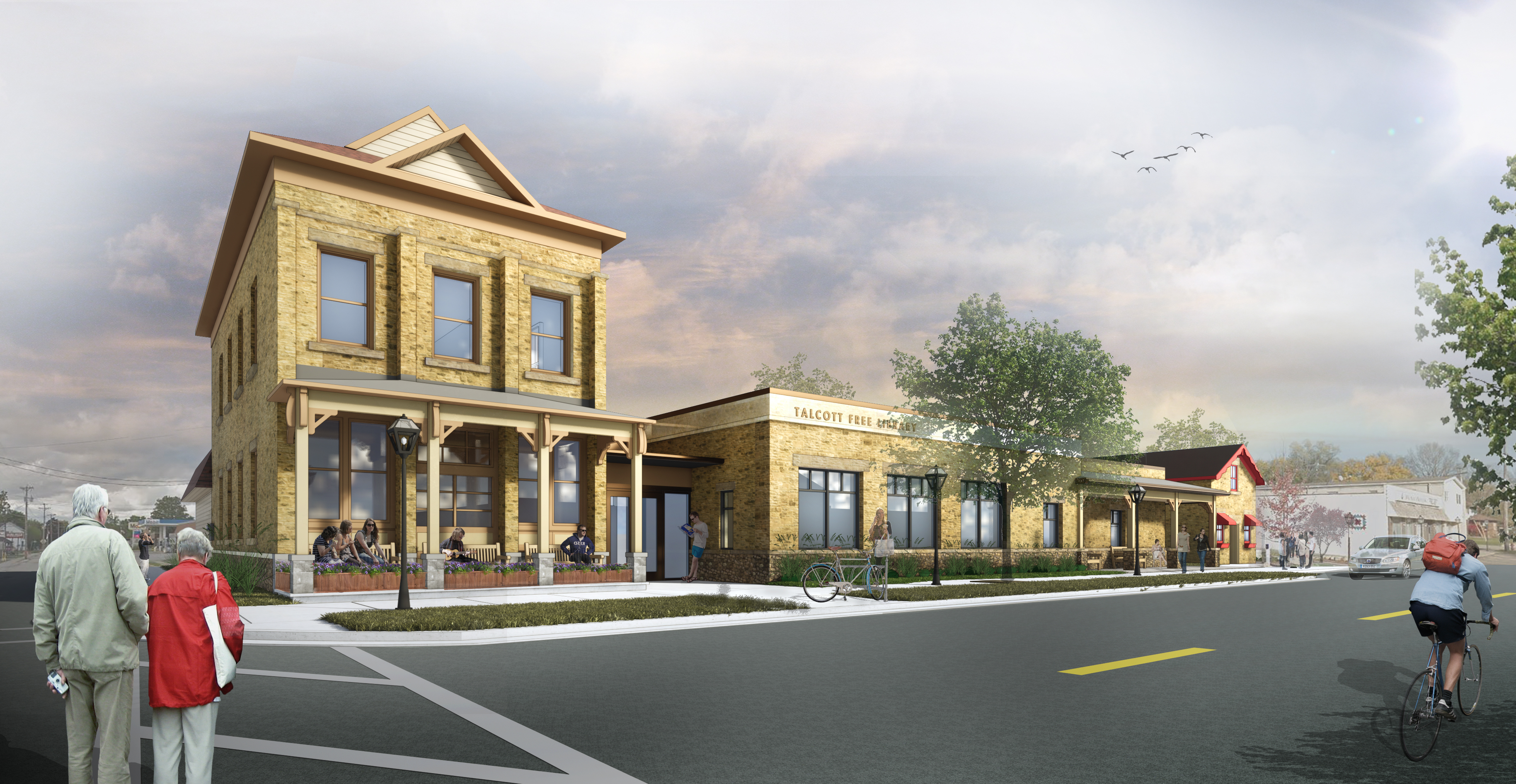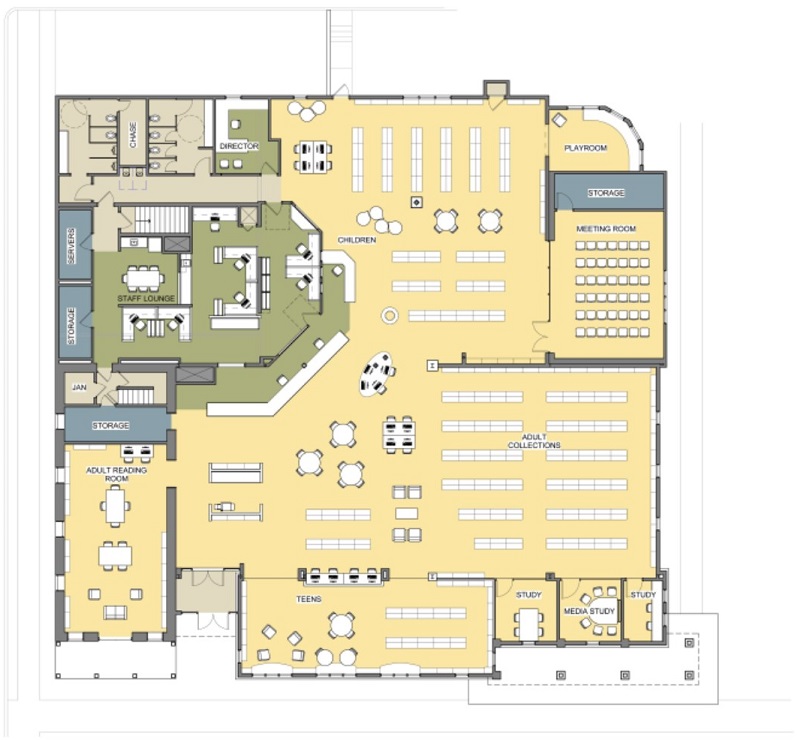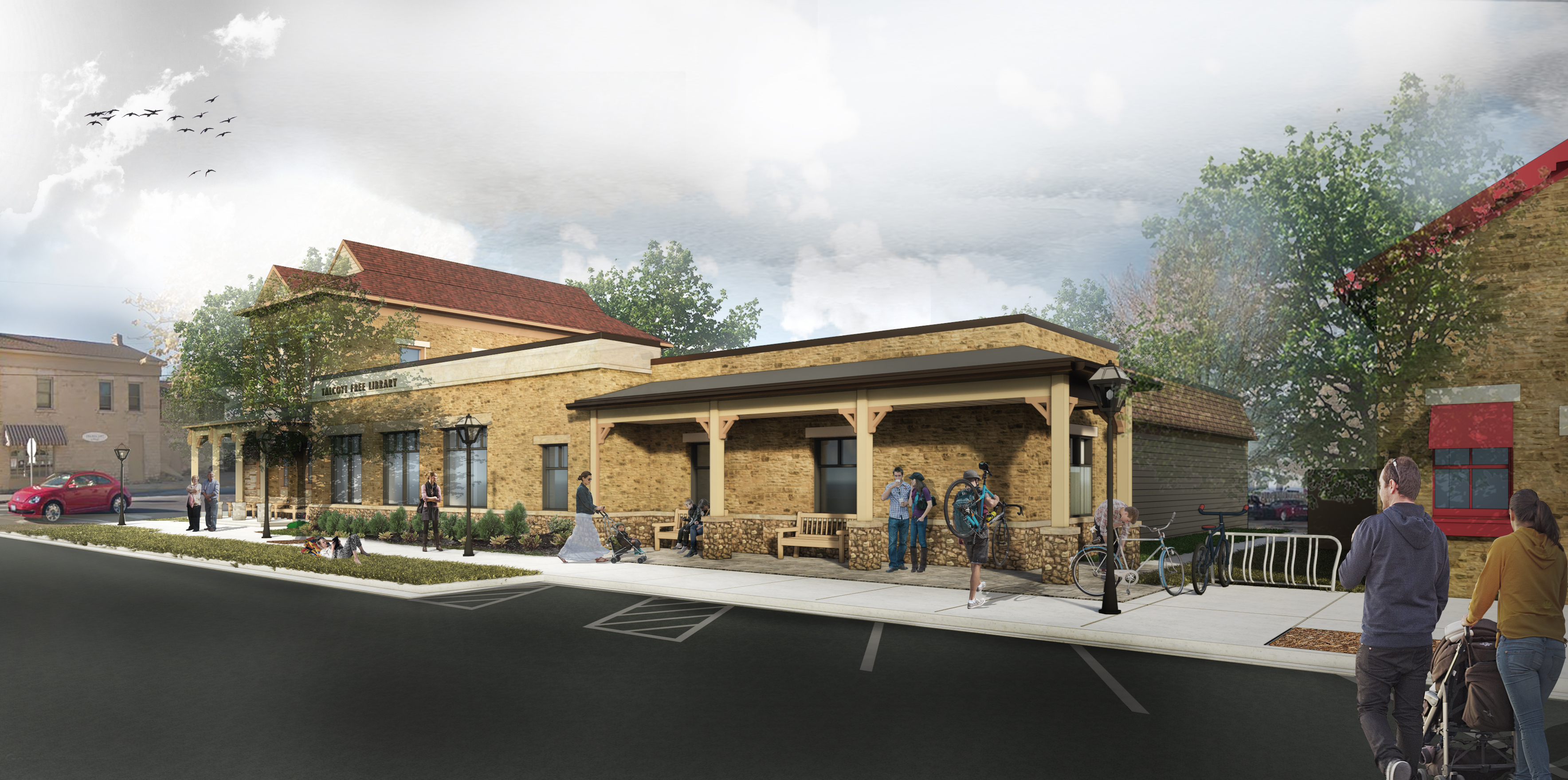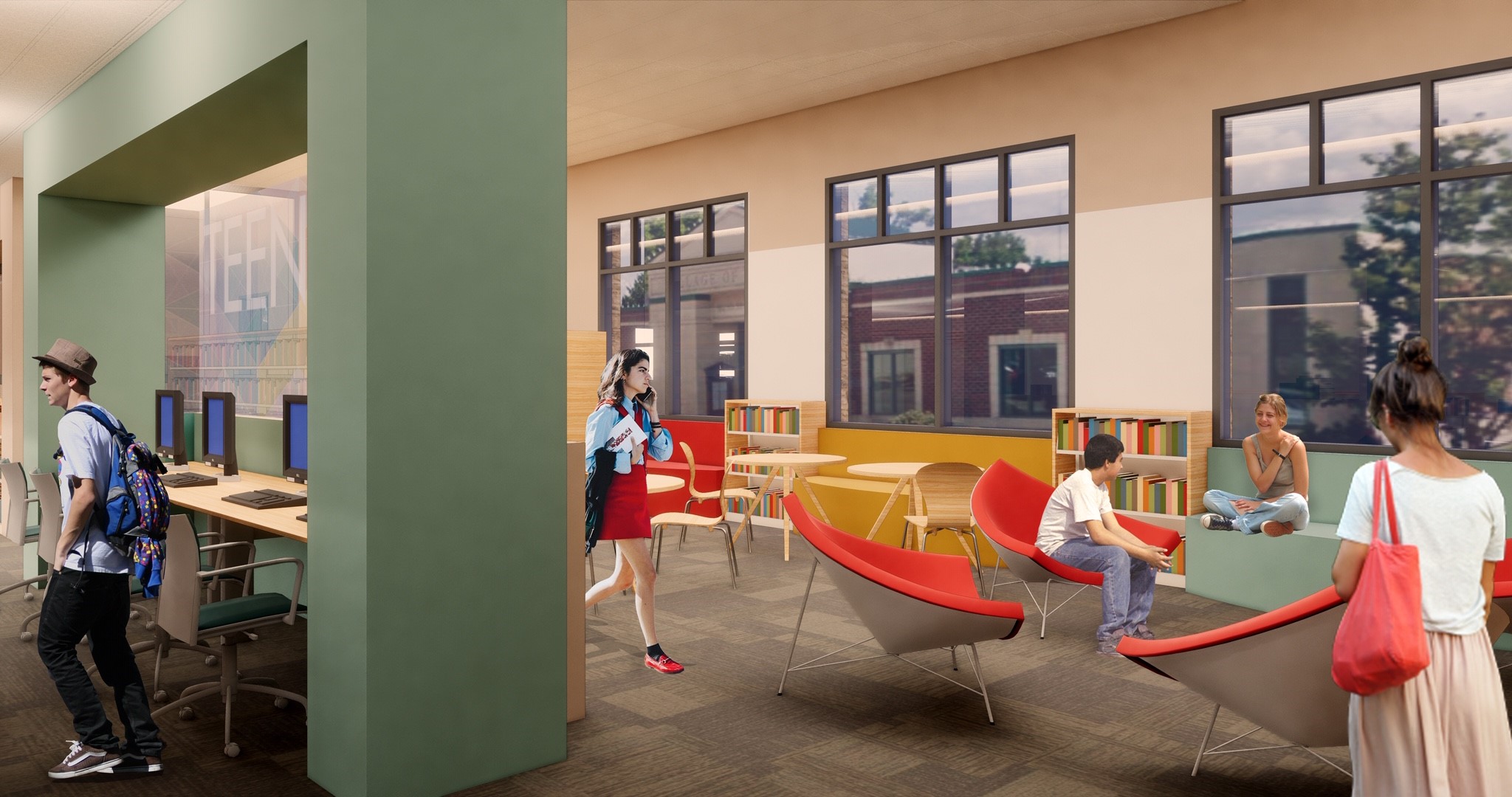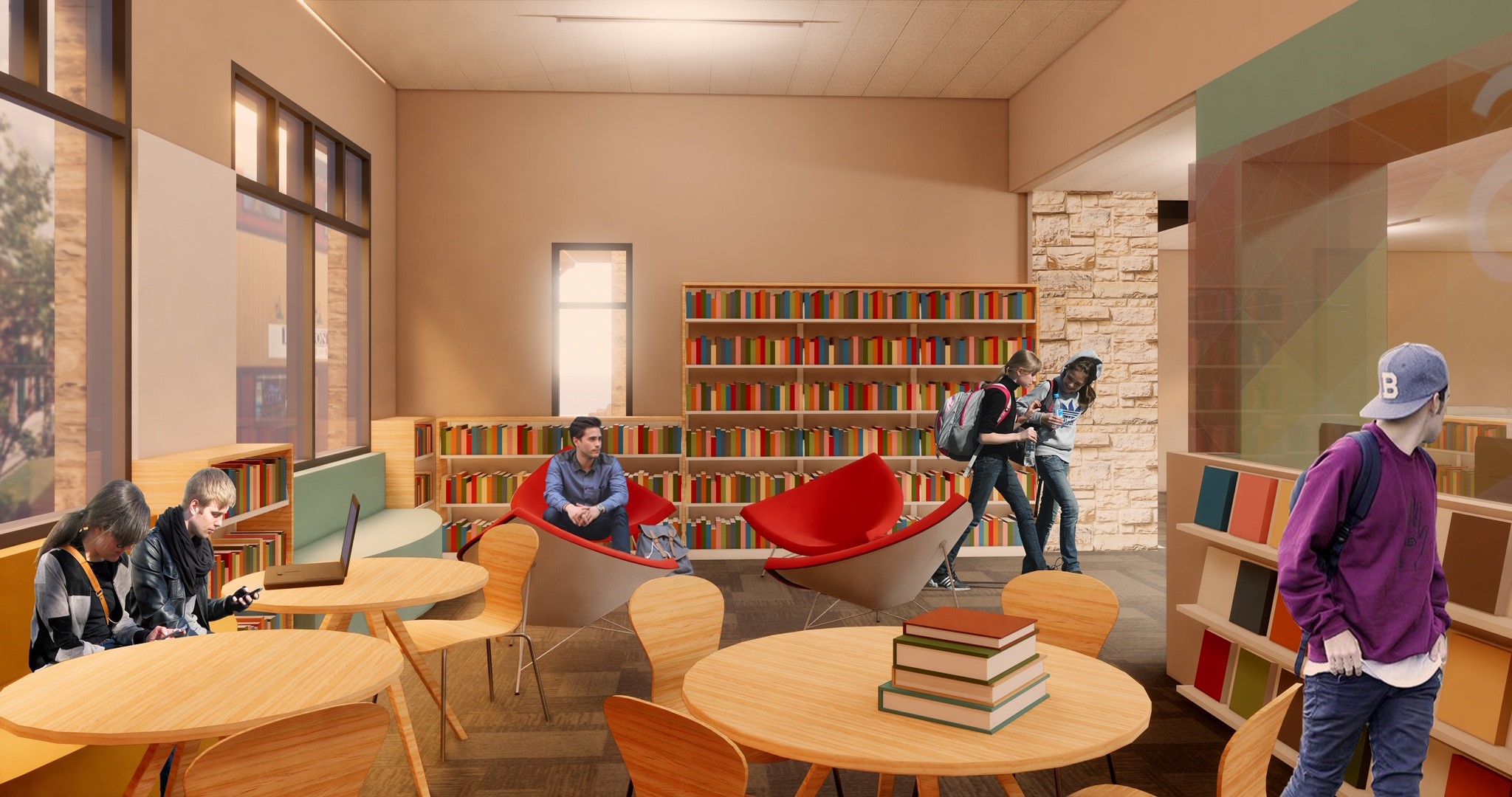 Increased study room and collaborative meeting space
New/expanded teen/tween space
Improved/larger children's program room
Better, easier to find, ADA code restrooms
DVDs/CDs available to browse on public shelves
Talcott offers over 300 programs annually with more than 2,500 attendees. There are almost 3,500 card holders and 40,000+ visitors/year. With over 100,000 items available physically or electronically, plus free computer access and WiFi, Talcott staff works hard to serve everyone in the community.
---